2022 Enrolment Form | 2023 Enrolment Form | Enrolment Policy
ENROLLING FOR 2022
We are currently at capacity so any enrolments we receive are being added to a waiting list. Vacancies do arise from time to time so we advise that you still complete the online enrolment form or contact the office and we will complete it with you if you are seeking a place
THIS YEAR
.
Please note
that the waiting list does not transfer to a new school year so you need to reapply.
ENROLMENTS FOR 2023
The enrolment form for 2023 will be available on this site from 9am 25th July (the first day of term 3).
Any whanau currently on the 2022 waiting list seeking enrolment for next year will need to reapply.
2023 TE KŌPUKU HIGH HANDBOOK
Check out our 2023 Handbook.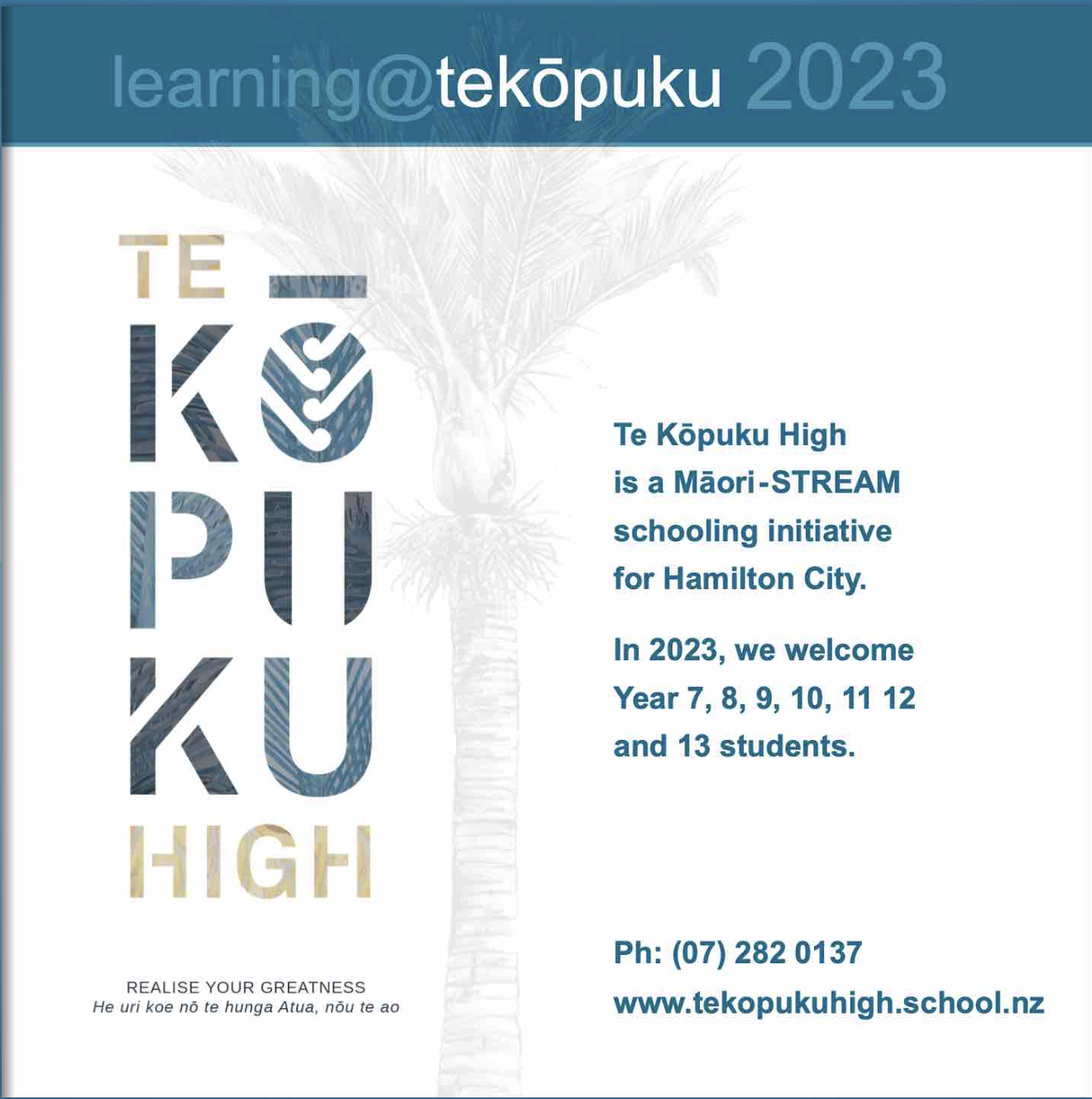 2022 Enrolment Form | 2023 Enrolment Form | Enrolment Policy
Updated July 2022